For Mosquito & Tick Control
A highly effective green Mosquito and Tick Control product. Designed for professionals.  Created to give homeowners peace of mind. 
Environmentally Friendly & Proven to Work
100% Knockdown of Mosquitoes and Ticks in 4 hours
Tired of getting eaten alive by pesky mosquitoes and ticks? Do you not like the idea of spraying synthetic chemicals all over your yard?
We didn't either.
That's why we invented Stop the Bites®!, the first truly effective, natural product to control mosquitoes, ticks and all types of other pesky bugs.
In a recent study Stop The Bites®! knocked down 100% of both mosquitoes and ticks within 24 hours after application. This outperformed the most popular pyrethroid used in the industry.
Thinking about adding Stop The Bites! as a service for your customers? Wondering what license you need in your state? Check out our helpful guide.
Our Products
FREE STANDARD SHIPPING ON ALL ORDERS!
Shop a variety of sizes for Stop The Bites®!:
All major credit cards and PayPal accepted. Available in the U.S.- excluding WA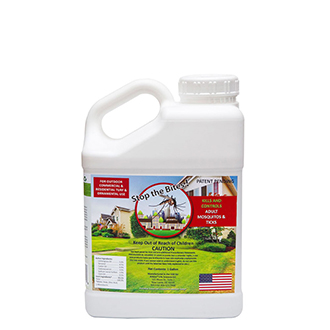 4 Gallons
(4x1 Gallon)
$69/Gallon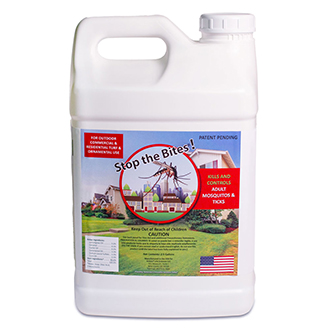 5 Gallons
(2x2.5 Gallon)
$65/Gallon
Outdoor Pest Control & Lawn Care Products
Stop The Bites®! offers best-in-class solutions for: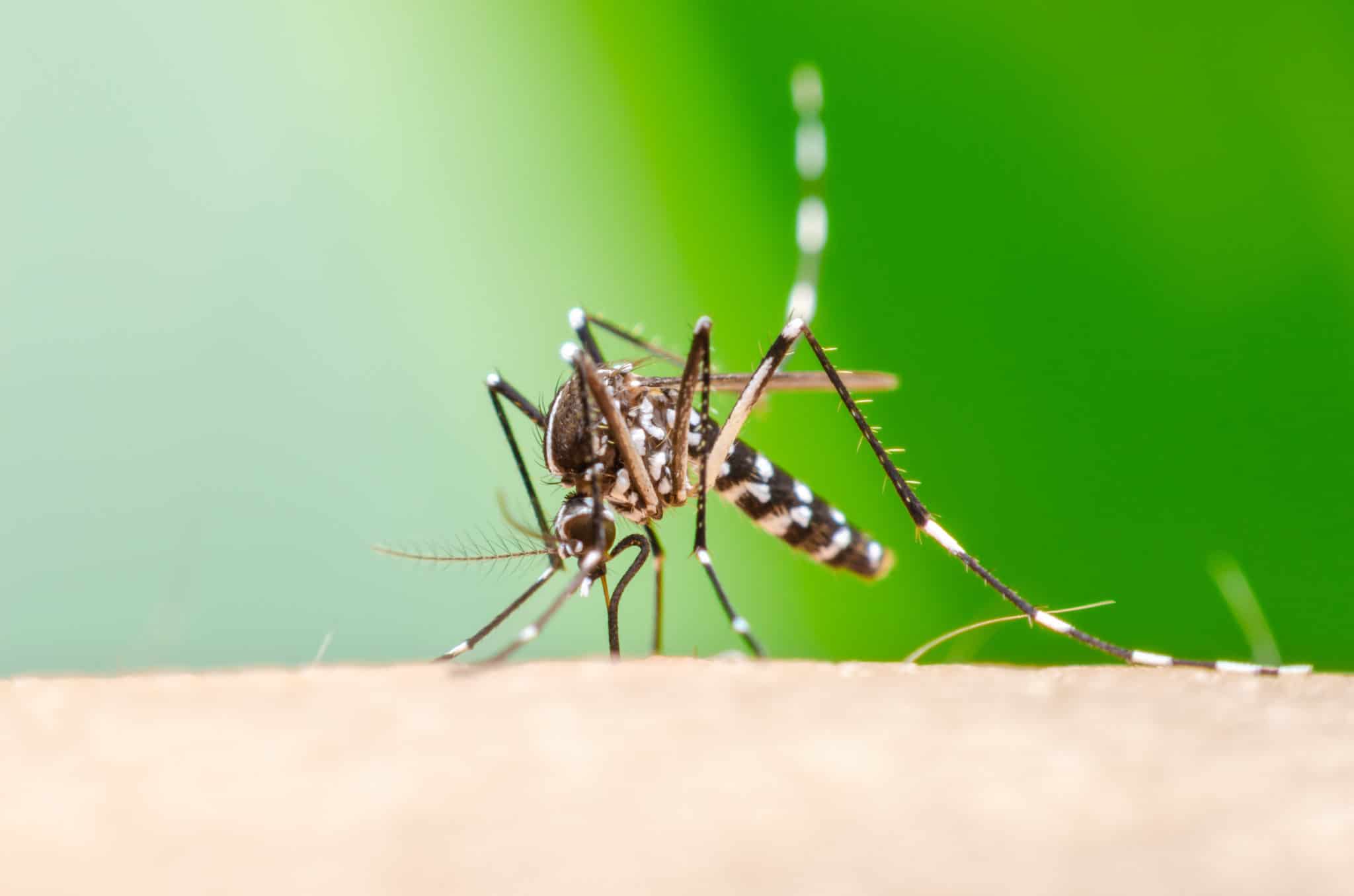 Stop The Bites®! provides environmentally sound outdoor pest control products directly to pest control and lawn care professionals.
Our full line of Green mosquito & tick control products are made in the USA. Our products qualify for exemption from registration under section 25(b) of the Federal Insecticide, Fungicide, and Rodenticide Act.
 Stop The Bites®! products are some of the most environmentally friendly products available to be sprayed around people, animals, and plants.
We use a variety of ingredients within our proprietary formulation such as Lemongrass Oil, Cedarwood Oil, Castor Oil, Corn Oil, Geraniol and Sodium Lauryl Sulfate. This results in a complete pest control product that kills the pest and disrupts its future egg cycles. Being "Eco-Friendly" is not only a year-round commitment; it's the responsible thing to do for your family, friends, and pets.
See What Our Customers Say
Check out all of our testimonials here
We started using Stop The Bites! when I saw that it was a natural, and gentle to bees and butterflies, alternative to bifenthrin and we are very happy with it! We performed over 100 treatments from July to October using STB and had ZERO retreats!!! We couldn't be happier with the performance and will definitely be using STB as our main product for natural treatments for the next season!
Stop the Bites has an easy to understand label and mix rate. Doesn't leave any sticky residue in the backpack mist blower. Most Importantly it has lasting efficacy.
I'm located in Georgia, I had a property where I used several chemicals and multiple treatments but couldn't seem to completely get rid of the mosquitoes. I noticed this property was surrounded by cotton fields. I suspected the mosquitoes had become resistant to the synthetic products I was using due to the exposure of the chemicals used to treat the cotton. I had read an article in a trade magazine about "Stop The Bites" & decided to give it a try. After the first treatment with Stop The Bites, the customer was completely happy. I began using this product on all my properties and haven't gotten any complaints or call backs. This product has a "Secret Sauce" that works.
Recent Articles on Pest Control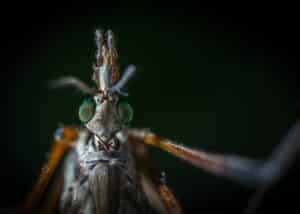 We try our best to always say thank you to pest control professionals, because their job is very important. Most don't realize exactly how important it is, until you read further into this blog. Pest
Read More »