Natural Lawn Pest Control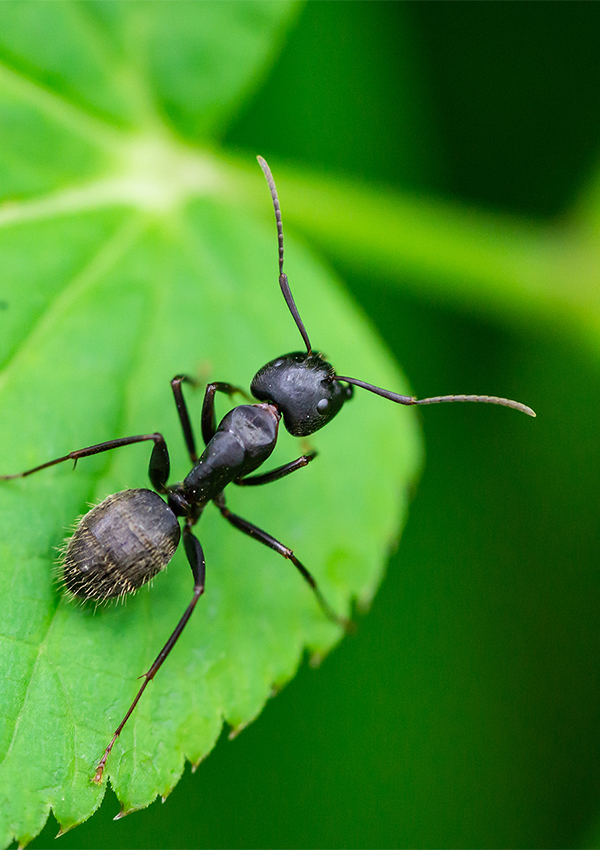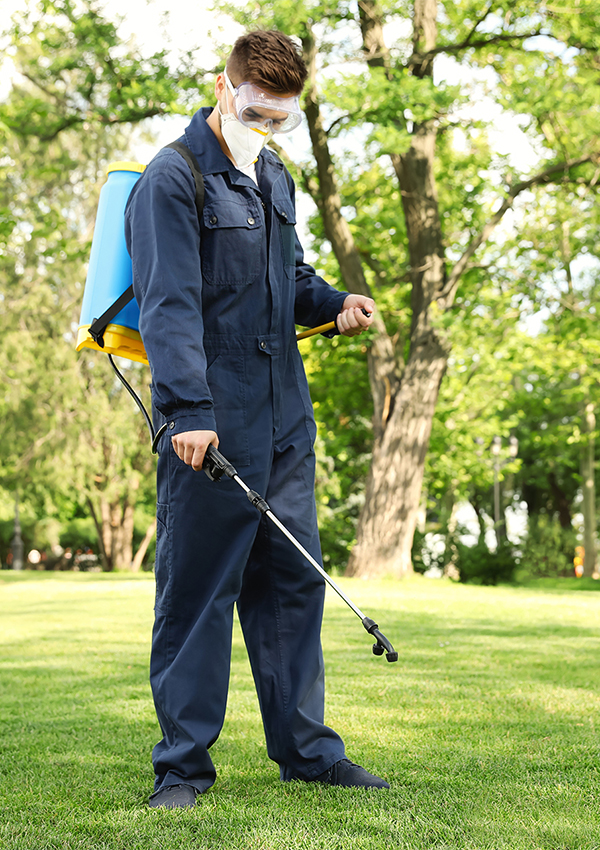 All Natural Lawn Pest Control
Keeping lawns healthy is a top priority for lawn care professionals, and using the best product for the job can ensure effective, long-lasting results. Lawn pests can cause serious damage to vegetation, including food-bearing plants. In order to provide the best lawn care, opting for natural lawn pest solutions is one of the safest and most effective choices your lawn care service can make.
While some lawn care companies may opt for synthetic chemical pest solutions, using natural lawn pest control is often much safer and more effective. Because of these factors, choosing natural lawn pest control solutions such as Stop The Bites®-EX! is popular among top-rated lawn care services and their customers.
The Demand for Natural Pest Control for Lawns
Getting rid of harmful pests is a priority for lawn care businesses. Lawn pests like ants, fleas, beetles, weevils, ticks, and many more can cause damage to vegetation and pose health risks to lawn owners. Recently, the demand for natural pest control options has increased alongside an increasing distaste for synthetic chemicals. Some states are even considering banning synthetic pesticides used on lawns. Natural pest control solutions for lawns are logical for the current needs and desires for lawn care providers, pest control specialists, and their customers. Our new product, Stop The Bites®-EX! effectively eliminates pests without the use of dangerous chemicals. Stop The Bites®-EX! is environmentally-friendly, as well.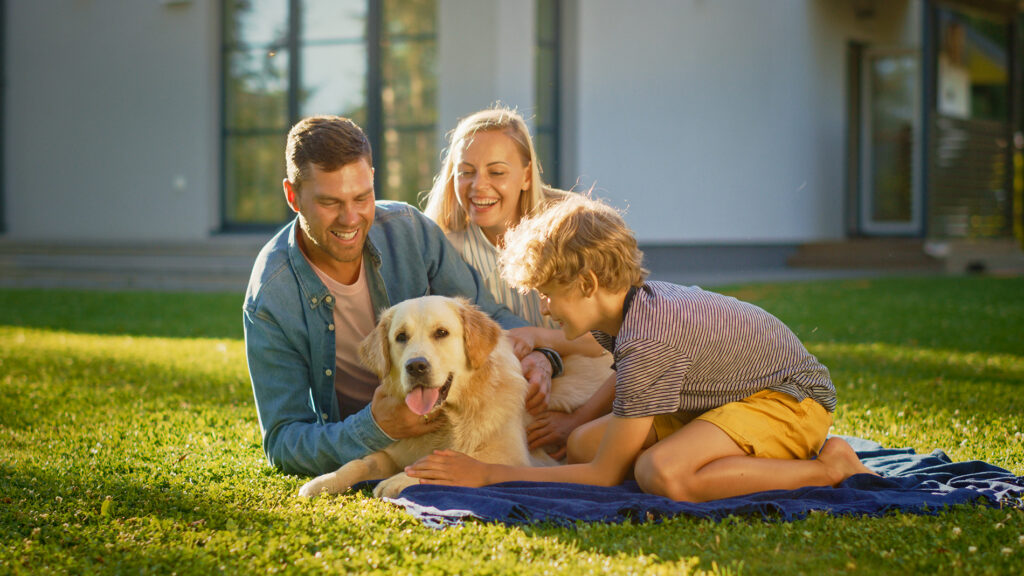 How to Get Rid of Lawn Pests Without Chemicals
When it comes to removing lawn pests, natural solutions are the best course. Pest sprays are popular options for controlling lawn pests, but many of these products contain synthetic chemicals that can be harmful to vegetation and customers. Our new product, Stop The Bites®-EX! works quickly and effectively to get rid of lawn pests without the use of harmful chemicals. Through third-party testing, Stop The Bites®-EX! Knocked-down 100% of pests within 30 minutes, and they did not get up, they were dead within a few days.
Natural Pesticides for Pest Control Professionals
Pest control professionals should choose the best product for their pest control needs. That is why Stop The Bites®-EX! is an excellent option for professionals in this industry. Our natural pest control solution can be used on lawns, trees, shrubs, and more.
Stop The Bites®-EX! effectively eliminates common lawn pests like roaches, fleas, spiders, biting midges, earwigs, silverfish, wasps, and more. Pest control professionals can benefit from the wide array of effective applications offered by Stop The Bites®-EX!.
What is Natural Lawn Pest Control?
Natural lawn pest control avoids the use of synthetic chemicals to address infestations of lawns and gardens. Using natural ingredients for pest control means taking a gentler approach that is better for the health of lawns and customers without detracting from the pest control power of the product.
Synthetic vs Natural Pest Control for Lawns
Traditionally, synthetic pest control practices may have been regarded as cost-effective and efficient because the use of synthetic chemicals was used to kill off pests like ants and millipedes.
However, natural pest control products like Stop The Bites®-EX! have been shown to be just as effective, if not more so, than products using synthetic chemicals. Without the inclusion of synthetic chemicals, natural lawn pest control uses more natural ingredients to achieve the same results, reducing the potential for harm to befall customers, their lawns, or their pets.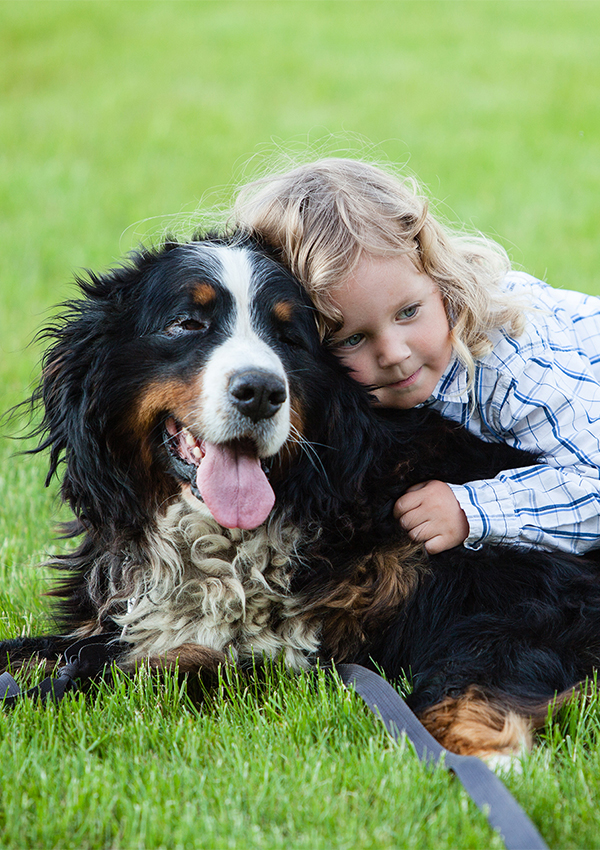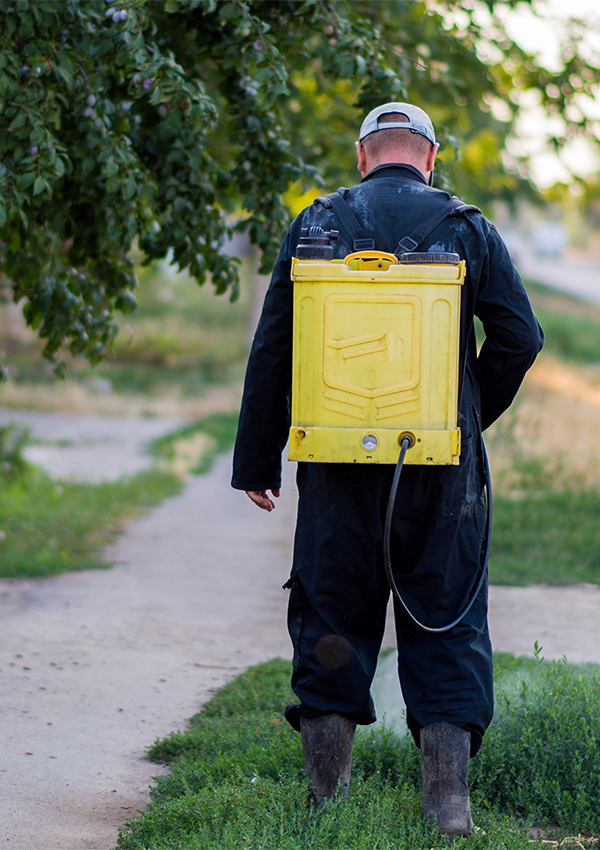 Why Avoid
Toxic Lawn Pesticides?
Synthetic pest control options can have adverse effects on individuals, animals, and the environment. By using natural solutions instead of toxic lawn pesticides, lawn care and pest control professionals can achieve success without causing unnecessary harm.
Toxic pesticides can pose a number of health risks on a small and global scale. Multiple studies have concluded that exposure to synthetic pesticides can increase the risk of developing conditions including cancer and Alzheimer's Disease. Short-term and chronic pesticide exposure can cause health issues. Children and fetuses are at an especially high risk of developing health issues as a result of exposure to toxic pesticides.
Pesticide exposure can occur indirectly, as well. While most pesticides are applied on land, runoff can carry these chemicals into waterways like streams or oceans, resulting in compromised ecosystems and food sources that could impact human health. Choosing natural pest control solutions helps avoid these health risks by eliminating the use of toxic chemicals and instead prioritizing natural ingredients and environmentally-sound practices.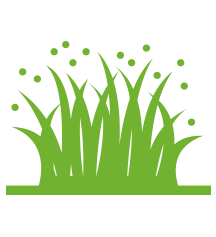 The use of synthetic pest control products can cause issues for lawns, as well. By using these chemicals instead of natural pest control products like Stop The Bites®-EX!, you can cause your customers' lawns to become dependent on the chemicals, meaning it requires more of the same product in order to maintain the same thriving appearance.
Opting for natural pest control solutions can help you avoid causing unnecessary harm to lawns, gardens, ecosystems, and human lives.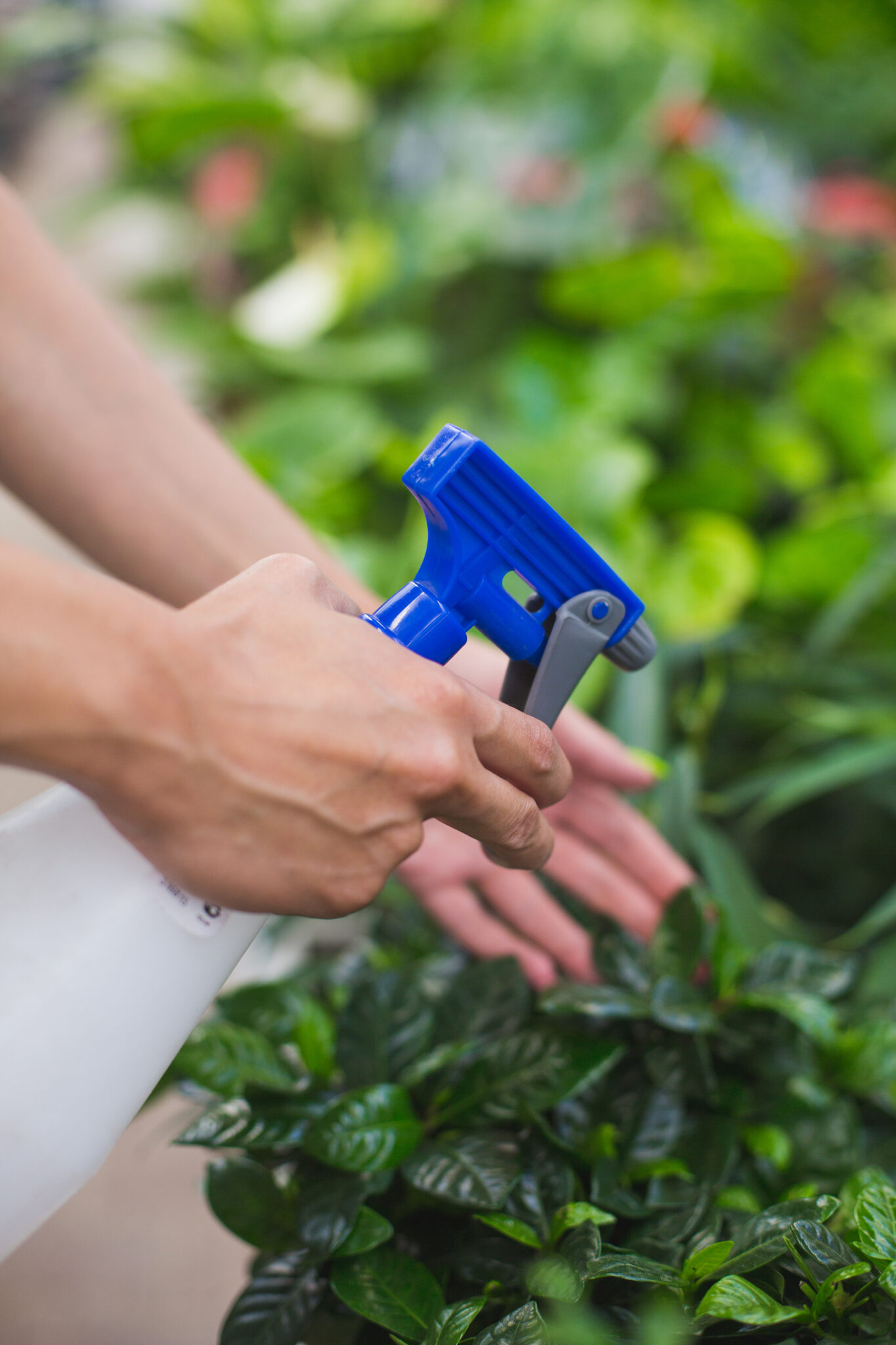 DIY Lawn Pesticides Vs Stop The Bites®-EX!
Lawn care and pest control professionals often hear about DIY remedies that sound promising but ultimately fall flat. Many customers opt for DIY pest control options because they want natural, organic, harmless solutions. Without the right expertise and experience, these home remedies are often ineffective on a long-term scale.
Using tested, proven natural pest control products like Stop The Bites®-EX! is a great option for professionals in lawn care and pest control, especially when providing services for customers who have gone the DIY route. With an effective, natural formula and successful track record, Stop The Bites®-EX! can provide relief to customers with pest issues.
How Does Natural Lawn Pest Control Work?
Stop The Bites®-EX! uses a proven blend of oils and other natural ingredients to kill pests and disrupt their egg cycles, resulting in a complete pest control practice that only utilizes natural ingredients instead of synthetic chemicals.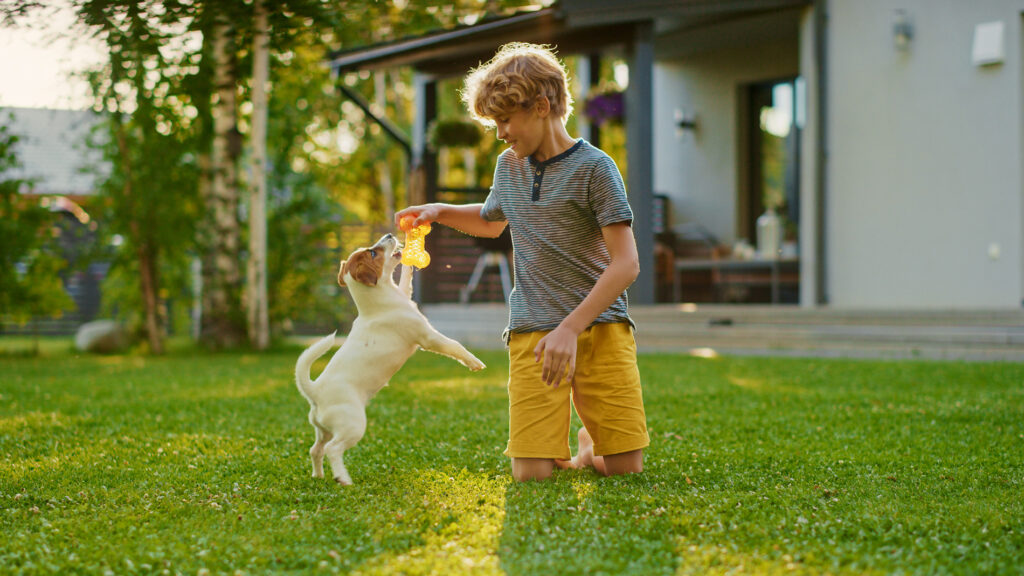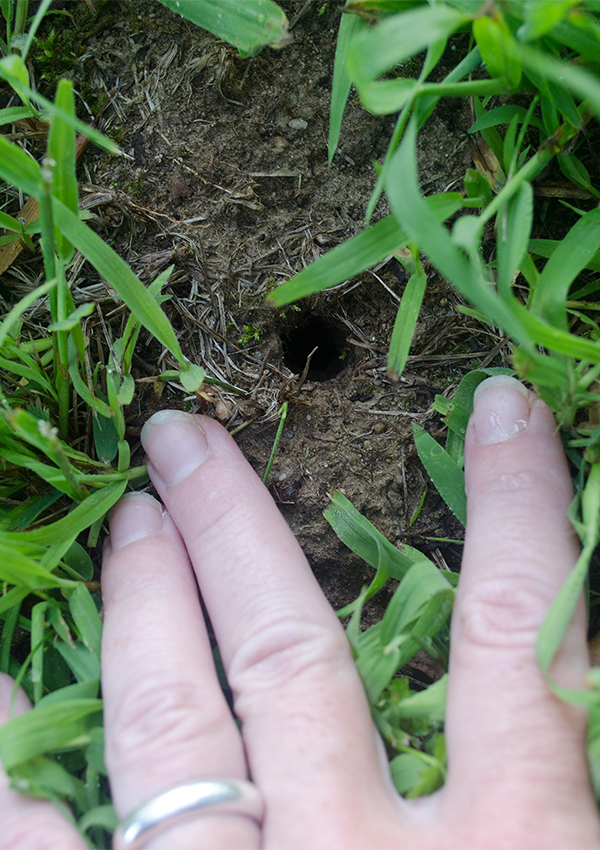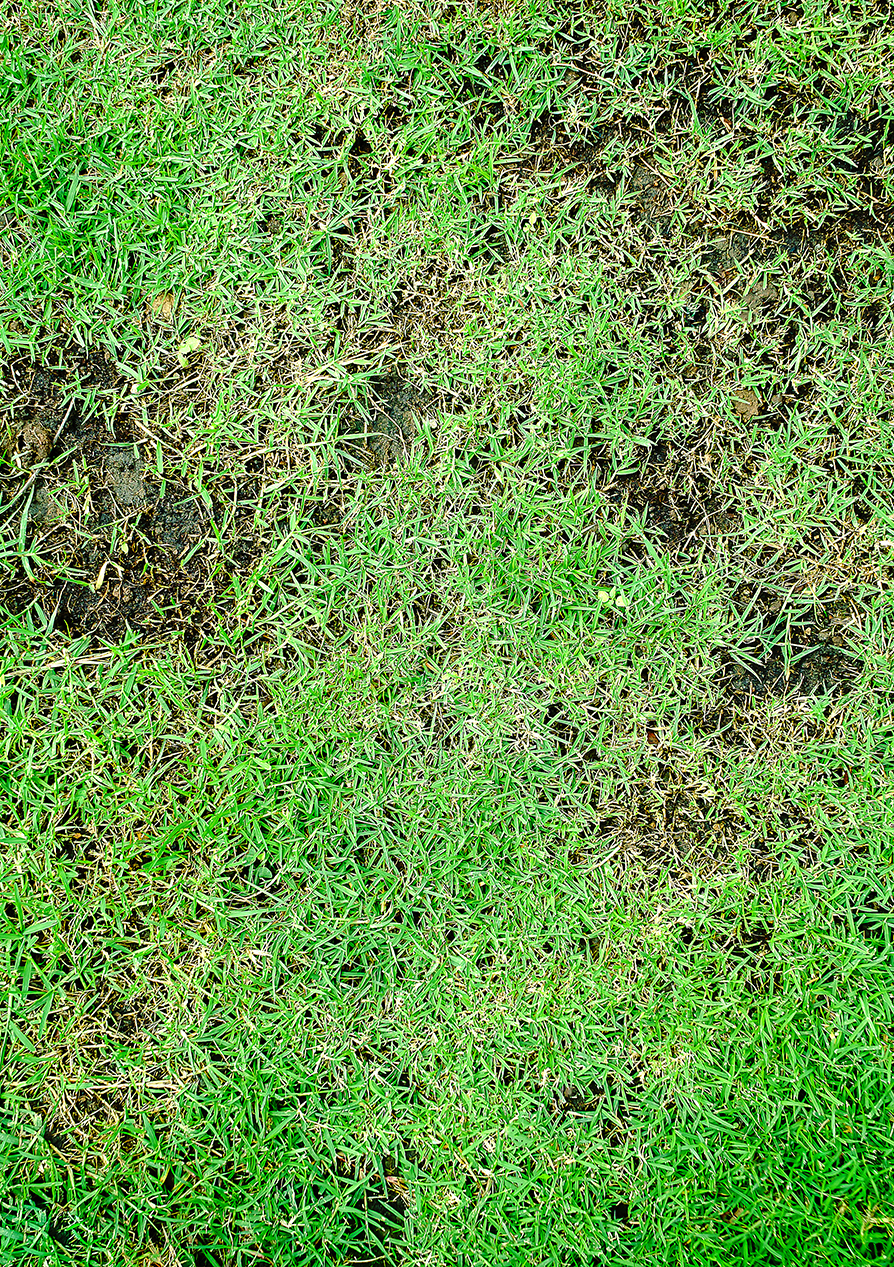 Lawn pests can cause damage to vegetation in many ways. Some pests eat away at existing plants while others may lay eggs that sap energy and nutrition.
Having lawn pests can also make the outdoors unpleasant for customers, making it more difficult for them to complete adequate lawn care on their own. This kind of nuisance can result in neglected lawns that have lower chances of recovery. A bad-looking lawn will lower the value of a property and can make someone unpopular with their neighbors.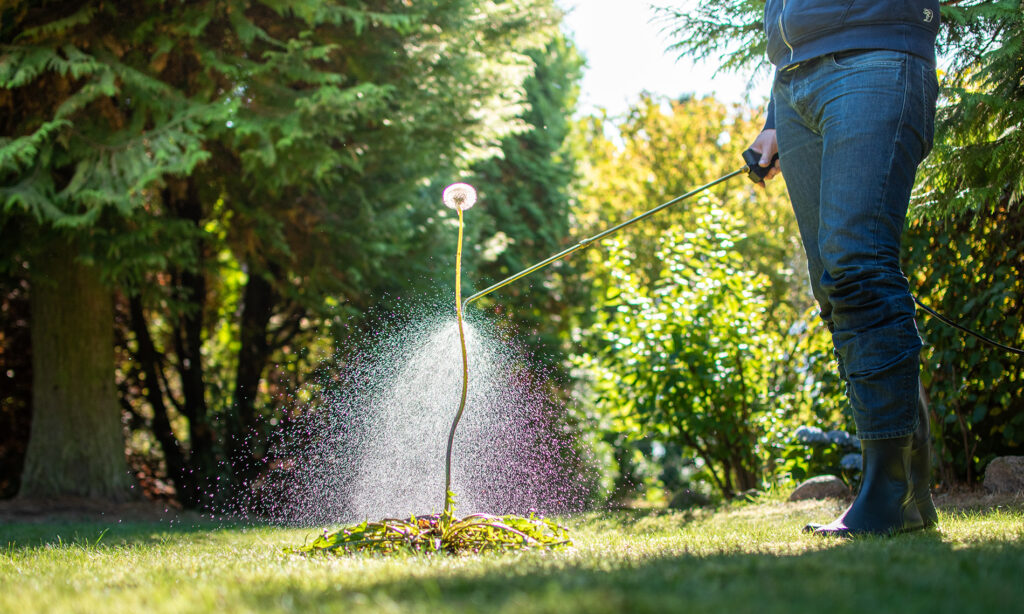 The amount of vegetation as well as the intensity of the infestation will also affect the amount of Stop The Bites®-EX! solution you will need. Regardless of the application equipment you choose, it is important to use the pest control solution during the warmest part of the day, spray generously especially in shaded areas, apply to trees and shrubbery (including areas such as the leaves, where pests may hide), and avoid spraying the solution on or around non-stagnant bodies of water, including rivers.
After applying the Stop The Bites®-EX! solution, do not allow anyone to enter the treated area until you are certain the solution has dried.
How to Use Natural Lawn Pest Control
Using Stop The Bites®-EX! is simple and easy so that you can help your customers enjoy a pest-free lawn in no time. Stop The Bites®-EX! Can be used with any commercially available spray system. The formulation is smooth and will not clog nozzles or cause seals to degrade. To use Stop The Bites®-EX!, first pour in half the water you need, then add the product, then add the remainder of your water. For details with exact dosage amounts please consult the product label.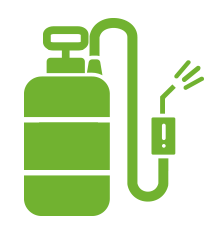 Compressed Air
Sprayer (Backpack)
Backpack sprayers provide a mobile, motorized dispensing method. You can prepare the Stop The Bites®-EX! solution and equip the backpack to apply the product to a large lawn without unnecessary hindrances or obstacles.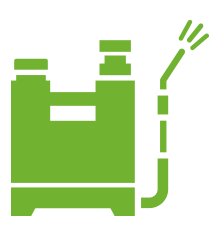 Power sprayers often allow for a more uniform application, making it more likely that you will actually contact the insect infestation with the pest control solution.
Both methods of spraying Stop The Bites®-EX! are effective, but one may be better suited to one lawn over another.
What Pests Does
Stop The Bites®-EX! Kill?
Use Stop The Bites®-EX! on turf and grass to control common lawn invaders such as:
Lawn Biopesticides
Lawn biopesticides are a safe and effective way to get rid of pests without harming people, pets, or pollinators. Stop The Bites®-EX! uses natural ingredients to target only the pests, leaving your lawn looking great. Our solution is hard on damage-causing bugs, but gentle enough to use in areas where kids and pets play.
Natural Garden
Pest Control
Stop The Bites®-EX! is safe to use on food-bearing and non-food bearing trees and shrubs to control ants, mites, scale insects, mealybugs, aphids, lace bugs, whiteflies, tent caterpillars, psyllids, bagworms and beetles. You can safely apply Stop The Bites®-EX! to food-bearing plants at any time up to a day before harvesting.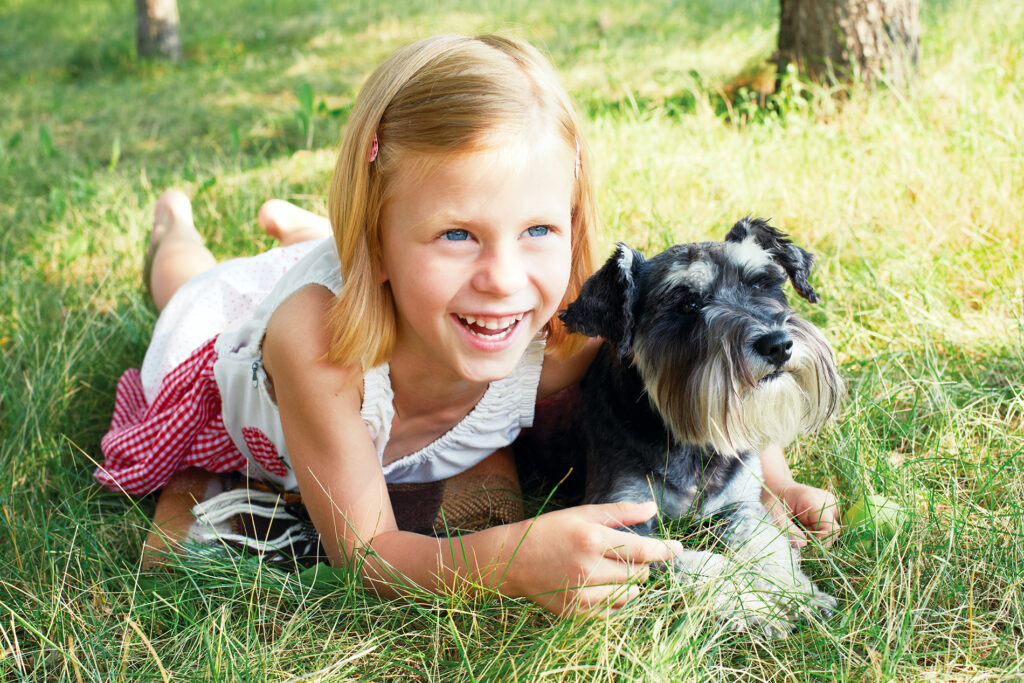 Chemical-based pesticides pose health risks to everyone who is exposed, but the dangers are especially high for children. Natural pest control solutions like Stop The Bites®-EX! are perfect for customers with families and young children.
Lawn care professionals who adopt an integrated pest management (IPM) approach already tend to choose more holistic pest control options like our natural products. Such practices are just as effective at pest control as other synthetic options and generally safer for households with children.
Pet Friendly
Pesticide for Lawns
Stop The Bites®-EX! is a family-friendly solution to pest control, and that includes customers' pets, as well. Using Stop The Bites®-EX! on lawns can treat lawns for fleas and ticks, which pose health risks to pets like cats and dogs. Natural pest control solutions are the way of the future of lawn care. Stop The Bites®-EX! is highly regarded because it is natural, family-friendly, and effective.