Tick bite prevention education through a film series "Spray Safe, Play Safe"
Many of us, especially those who are living in regions of the northeastern United States, may already know that blacklegged ticks can carry pathogens that cause diseases, including Lyme disease. Thus, Lyme disease prevention is needed.
Currently, educational materials of Lyme disease prevention are mainly text-based materials and in-person presentations. Yet Vicki Hornbostel – a research assistant at Western Connecticut State University Tickborne Disease Prevention Laboratory – and her brilliant team, found an unconventional way to explain tick disease prevention methods.
In their insightful article, "Spray Safe, Play Safe: Story-Based Films Increase Homeowner Confidence About Backyard Tick Management", published on Journal of Medical Entomology, the team explained why and how they came up with such creative education materials and its positive results.
Specifically, the study observed that despite the frequent deliveries of traditional tick prevention materials, homeowners may be confused about tick prevention. Therefore, the survey used a number of questions related to acaricide use. 
Following the study's observation and surveys, the film series, "Spray Safe, Play Safe," was born. The series captured five short stories which engaged characters to communicate more effectively about safe and judicious acaricide use . 
Focus key points on tick management: 
"Blacklegged ticks and Lyme disease;

Residential tick management and personal protection;
Acaricide safety and natural products;
Acaricides available to the homeowner;
How to choose a tick management professional or DIY"
How do scientists make films?
First, Vicki and the team spent one year to write and finalize scripts for five short films. They collaborated with Town of Ridgefield, Connecticut, Health Department and WCSU Media Services for the film's production. The production work took around four months to finish.
Interestingly, the production team also recruited volunteers well-known in their communities. From local residents, business owners, children to even a First Selectman to act in the films. This helped make the illustrated stories more relatable to the audiences. 
In addition, the team created a special character, Fran Tick, a human-sized blacklegged tick mascot, appearing in all five series. Fran Tick added an element of humor and a reminder that ticks may be nearby, lest we forget.
Watch the films here.
Films received positive feedback and increased engagement with homeowners
The study team conducted pre- and post-viewing surveys. They found the films helped significantly increase the confidence of homeowners in using tick control practices. Specifically, a significantly higher percentage of respondents felt more confident in identifying the riskiest areas in their yards for ticks. Using personal protective measures to prevent tick bites, using tick-safe landscaping and using tick control products.
Furthermore, another great benefit of these short films is that they can be shared and posted on various social platforms, thus help spread the word and engagement to a wide range of users. 
All in all, the team has done a fantastic job in initiating a creative, educational method for Lyme disease preventions which can be replicated for other topics.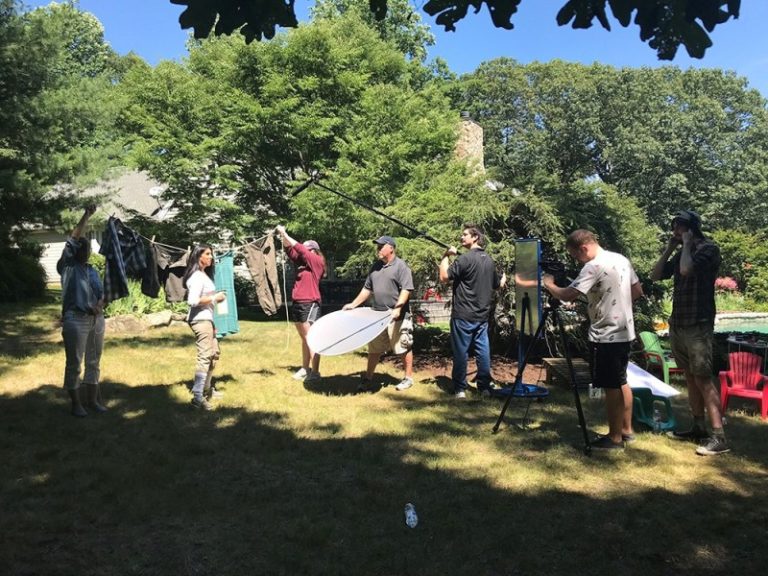 These series of films and other tick education resources are an important aspect of tick protection practices. Homeowners that know the right way to prevent and control ticks, will be better prepared come "tick season."
Make sure, as a pest control professional, homeowners are aware of tick diseases and how to reduce ticks in their backyard. Lyme disease is no joke, so Lyme disease prevention is essential for homeowners' health.
In conclusion, Education is prevention!