Climate change is driving the fast expansion of the aggressive Asian tiger (Aedes Aegypti and Aedes Albopictus) mosquitoes across the US.
In addition to being an aggressive daytime biting mosquito, the Asian tiger can also transmit viruses like Zika, Dengue, Yellow Fever and chikungunya.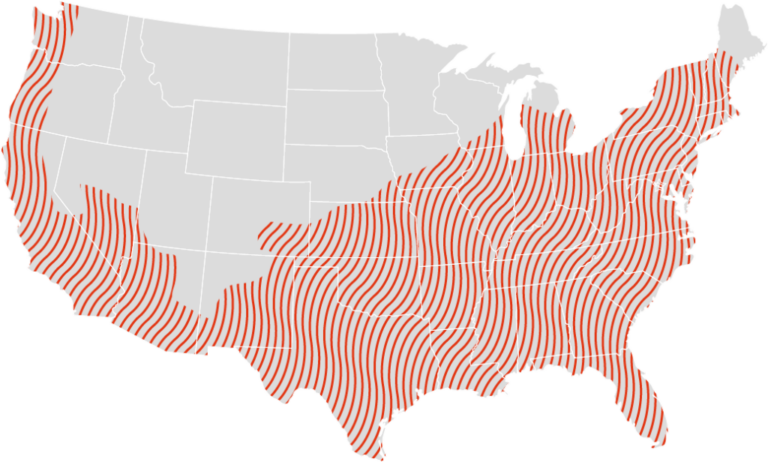 Current solutions can be improved with an IPM approach
Synthetic pesticides can be toxic to humans and the environment and they're losing effectiveness over time.
Minimizing breeding sites (standing water) is not enough because Asian tiger mosquitoes can reproduce in small hidden containers.
"In Los Angeles County, invasive populations of Aedes albopictus and aegypti have exploded over the past decade. Traditional control measures have been inadequate to address this growing problem and we see ourselves ill-equipped to both preserve our residents' enjoyment of the outdoors and effectively protect them from emerging and potentially devastating disease risks."
—  Truc Dever, General Manager, Greater Los Angeles County Vector Control District
Greater L.A. mosquito control district's trapping data tells the whole story
As can be seen in the graph below, the Aedes aegypti population is growing from year to year in California.

Let's fight bad mosquitoes with good mosquitoes
Female Aedes aegypti mosquitoes usually only mate once in their lifetime then carry that sperm around with them throughout their lives.
Overwhelming an area with sterile males (males don't bite) leads to a population suppression of up to 95%. This is called the Sterile insect technique (SIT) – a highly effective & eco-friendly mosquito control method. No chemical can match a male mosquito's ability to locate female mosquitoes.
Invented in the 1950's SIT has been used by the US GOV for decades to control agricultural pests (namely fruit flies). Despite its effectiveness and sustainability, SIT implementation has thus far been limited due to high costs.
Verily (Google's subsidiary) demonstrated a 95% reduction of the mosquito population with SIT in a 2018 pilot program in Fresno, CA. However up until now there was no commercial SIT on the market due to high costs.
But what if the costs came down?
Diptera.ai, an Israeli startup, combined computer vision, deep biology, and automation to democratize SIT and make it affordable for all.
The company has pioneered SIT-AS-A-SERVICE. An affordable subscription service to receive sterile male mosquitoes ready for release.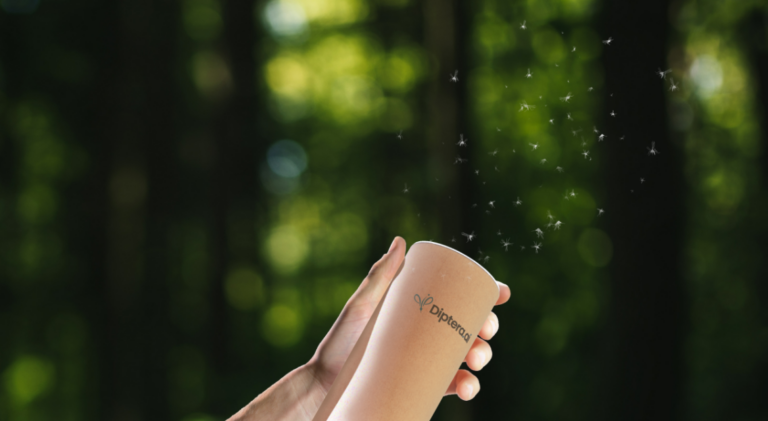 SIT as a service is really simple...
A service man releases sterile Asian tiger male mosquitoes weekly during the warm season. Female mosquitoes that mate with the sterile males, lay eggs that do not hatch, as a result, the natural population is suppressed.
What about license and regulation?
Because sterile male mosquitoes aren't considered a pesticide, Diptera.ai's SIT service does not require a license, and can be applied by any service provider (pest control, landscapers etc.).
Won't removing mosquitoes harm the ecosystem?
Diptera.ai's treatment only affects specific species (aedes aegypti and aedes albopictus) both of which are invasive to the U.S.
An invasive species is a species not local to the ecosystem. As such, lowering their numbers is important for maintaining the local ecosystem
Will the sterile males disturb humans?
People may come across some of the males, but in general, they are not interested in humans.
The males will seek out the mosquito breeding sites in order to mate. Aedes breeding sites are small bodies of water around dense vegetation.
Is the treatment safe for humans and pets?
SIT only spreads male mosquitoes, they are not interested in humans or pets. This treatment is safe for all.
Sign up to learn more about SIT with Diptera.ai