The Placer County Mosquito and Vector Control District created an insect learning lab online. This is an interactive website, not just for adults, but also for children. This website is brings awareness to those pests many encounter on a daily basis.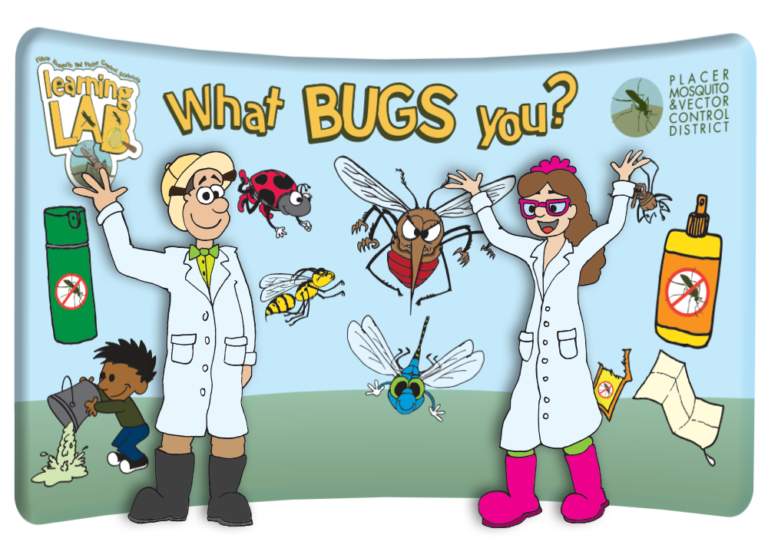 Not only is this website beyond useful – it also is very interactive. Educators are able to take this material to teach about pests to their class. Additionally, parents may also find this educational website allows their children to play games and read facts while learning about vector-borne disease and control. 
This gives parents a tool to show their kids why those pesky mosquitoes, ticks and other insects need controlled and the importance of disease.
Local schools are able to sign up to have an assembly on the subject by the learning lab!
Additionally, this website could be useful for other counties or even in other states (other than California)! The information given aims toward mosquito awareness. Mosquitos = disease and the more people know about preventing mosquito bites, the better! It helps there are fun ways to learn about these pests.
The Placer County Mosquito and Vector Control District's Learning Lab provides a "toolbox" of information! Find out what different insects that carry disease, which insects are helpful and how to protect yourself and loved ones from bites. This includes mosquitoes and ticks. 
Not only that, there are print-out coloring pages, word searches and word mazes! Additionally, there are tools for teachers to address these findings to their classes.
Due to recent avenues, the learning lab assemblies are also virtual and available on youtube (check out the video above)! Watch from home or socially distanced in your classroom.