Even if you are not a mosquito nerd you will still gain a lot of knowledge flipping through the amazing powerpoints that are part of this course.
There are slide decks about each of the major (and minor) genera. Here is just one slide from the awesome Culex slide deck.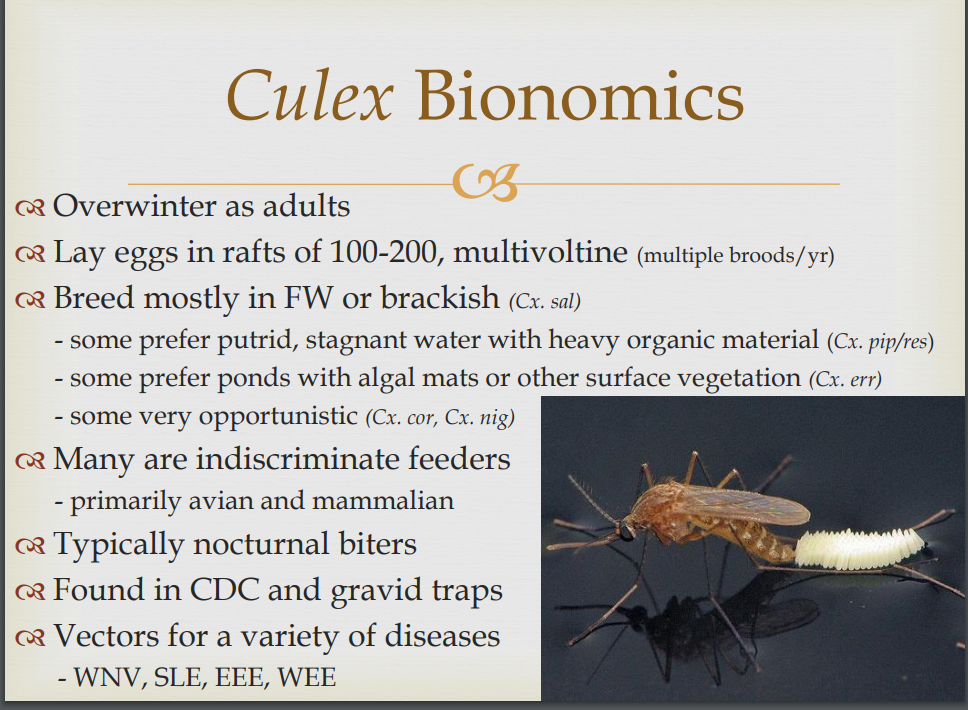 There is also great information for beginners. Including info about basic mosquito biology, traps and diseases. 
Since many of the habitats & species are similar across the Eastern U.S., these presentations will help you even if you don't live near Virginia.
Other Mosquito Control Tips:
Consider Joining VMCA (Virginia Mosquito Control Association)